Cartouche Oracle Reading
$

33.00
On sale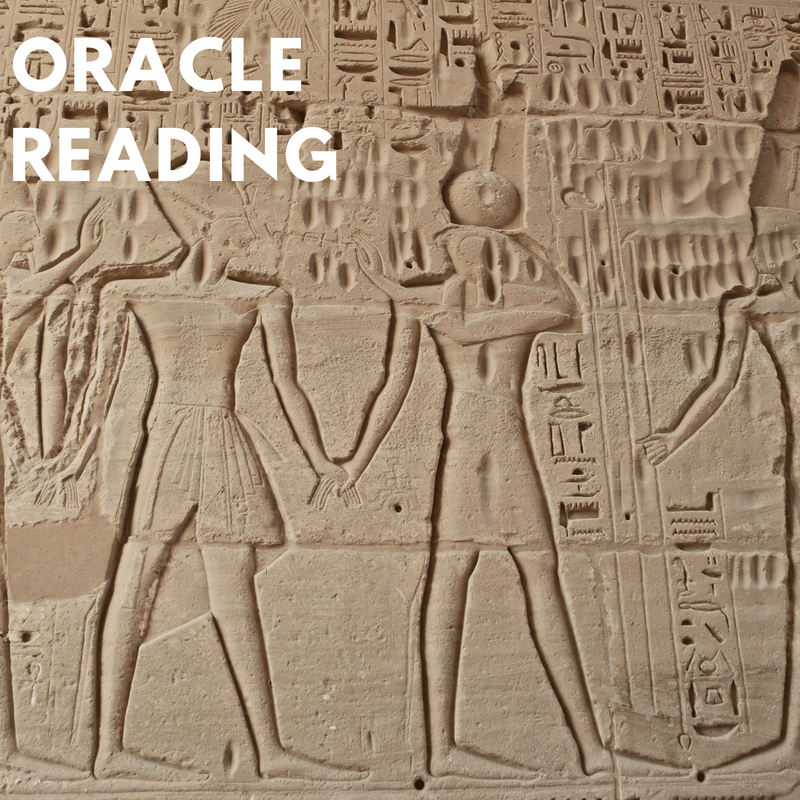 Based on Egyptian mythology, the Cartouche deck comprises twenty five cards which each have a number and an image. Those cards which portray a god, goddess or element have in addition a set of hieroglyphics which describe that image and encapsulate its power. The image on each card may have a fixed or mobile nature. For example, Nephthys is a goddess shown on card number seven. She is represented by an image of a cup or container and the ka hieroglyphic (representing the personal life force) appears in the top right hand corner of the card. As Nephthys means psychic receptivity and that which is slightly obscure and fluid she consequently has a mobile nature.
I offer both 5 point/Star readings (45 minutes) as well as a 12 point Horoscope spread (75) minutes.
Readings are conducted via Phone/FaceTime, Google Hangout, or Zoom.
Once you have purchased your reading, please schedule your time at this link: https://app.acuityscheduling.com/schedule.php?owner=16557352